Reservations
Total price per person (based on double occupancy): $3,000.00 for Bologna or Le Marche, $6,000.00 (based on double occupancy) for both trips, $3495 for the Venice-Bologna trip.
We will do our best to hold this price. With the volatility of the U.S. dollar versus the Euro, a significant change in the value of the Euro versus the dollar could change the price up or down. The price quoted at the time of your deposit will be your final price.
What is included:
Bologna
The cost includes a deluxe room in a charming boutique hotel. The hotel has air conditioning, a courtyard, daily housekeeping, and a fabulous breakfast buffet. Wireless internet is available at the hotel.
Also included in the tour are a cooking class/lunch, a wine tasting, all breakfasts, five additional lunches, several "happy hours", seven amazing dinners, guided tours, entrance fees, and all transportation on day trips on our itinerary.
Le Marche
The cost includes accommodations in Ascoli Piceno and at the argriturismo (working farm); both provide breakfasts. Wireless internet is available in common areas and in some rooms.
Lunches and dinners are included, as are piazza "happy hours." Entrance fees, guided tours, and transportation for itinerary day trips are also provided.
Not included in the rates are: air transportation, phone calls, laundry services, alcoholic beverages other than host ordered, transfers to and from the Bologna airport, or transportation outside of the designated itinerary.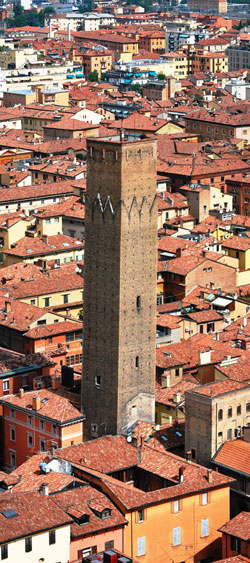 Cancellation Fees:
90 days or more before travel - $250 per person cancellation fee
60 days before travel – fee of $1000 per person
30 days before travel – fee of $2000 per person
14 days before travel – No refund available
Cancellation fees apply regardless of why the trip is cancelled. We strongly recommend travel insurance that includes trip cancellation coverage. This protects you against financial loss due to unforeseen circumstances. You can shop for travel insurance online at www.insuremytrip.com.
For reservations, please contact us:
Palma and Brad Hansen
Info@palmabellasitaly.com
Palma@palmabellasitaly.com
Brad@palmabellasitaly.com
760-902-9063